DOGS AT STUD
OUR NEW IMPORT
PAKO VOM PLEYSTRANG SchH 1 Kl. 1a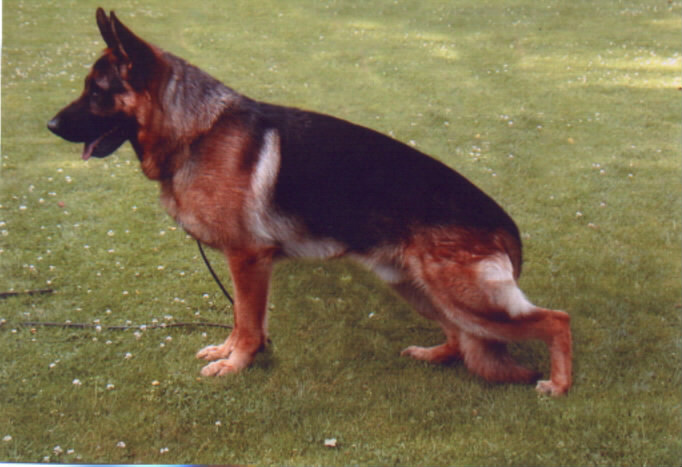 Cary v Fiemereck SchH3

a fast normal ZW 93


Vitus v Haus Farrenkopf


Visum v Arminius

Jeck v Noricum

Ratta v Arminius


Yanka aus Agrigento

Asswan v Altkircherwald

Bonnie v Hunegrab


Narla v Fiemereck


Rudi van Noort

Enzo vd BurgAliso

Karina vd Teufelskanzel


Dasta v Fiemereck

Uran v Wildsteiger Land

Xenta v Fiemereck


Quinta v Praester-land SchH1

a normal ZW75


Natz vd Römerau

Cim v Ecknachtal

Cello vd Römerau

Tigrise vWildsteigerland

Hexe vd Römerau

UlfvBasiliknyyyyddggfffffdd

Quana v Arminius


Nina v Praester-land


Onix v Grenzland

Uran v Wildsteiger Land

Heike vBurg Hausbrunn


Harfe aus dem Schwarzenzwinger

Fanto v Arminius

Zolliad Schwarzenzwinger
The story so far…. We first saw this young dog, Pako, whilst staying with our friends
Norbert Schleuter and family after Sarah had handled for them at last year's sieger
show, he was then a raw 11 month old, unfortunately with this year's sieger show
being later in September the timing was all wrong , age wise, for Pako him being 2 years
and one week which is far too young for the adult class, and with three older males to be
trained for the adult class, Norbert, reluctantly, sold Pako to us in January of this year.
Pako's hip status is A normal, with an excellent breed worth of 77, and to date his mother
has produced 21 pups all A stamp normal. He is haemophilia clear with a rock steady
temperament. As soon as his passport application and paperwork were in order, we took
Pako back to Germany in order to continue his training (photo taken at training ground
on July 18th 2001).
We will be bringing Pako home with us after visiting the sieger show in Dusseldorf this
Year,phone or email for further information .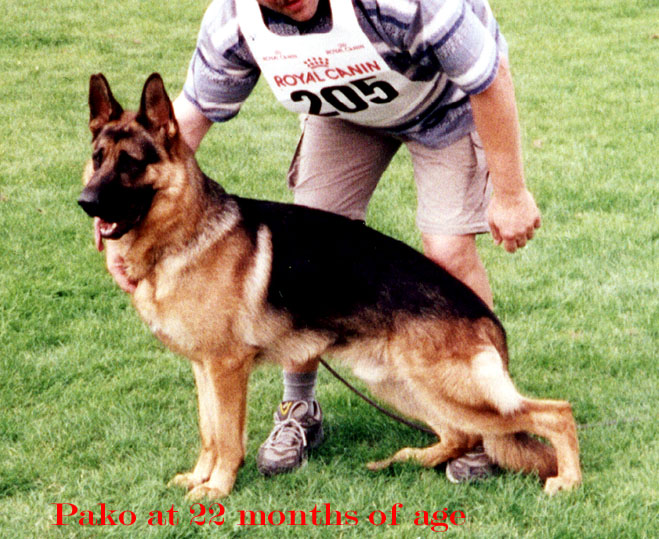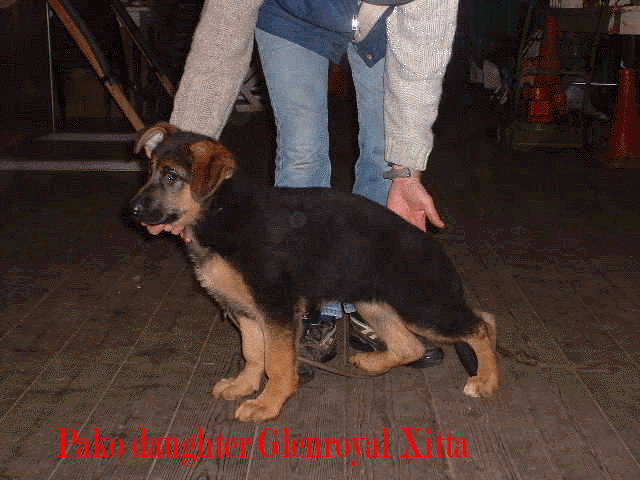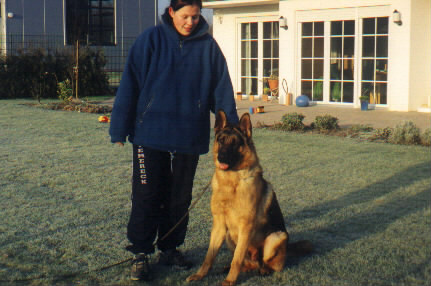 Melanie Schleuter & Pako
Pako gained Sch 1 on August 5th which included a score of 91 in the
manwork, and 1a with his Korung on August 27th

lauriepcook@btopenworld.com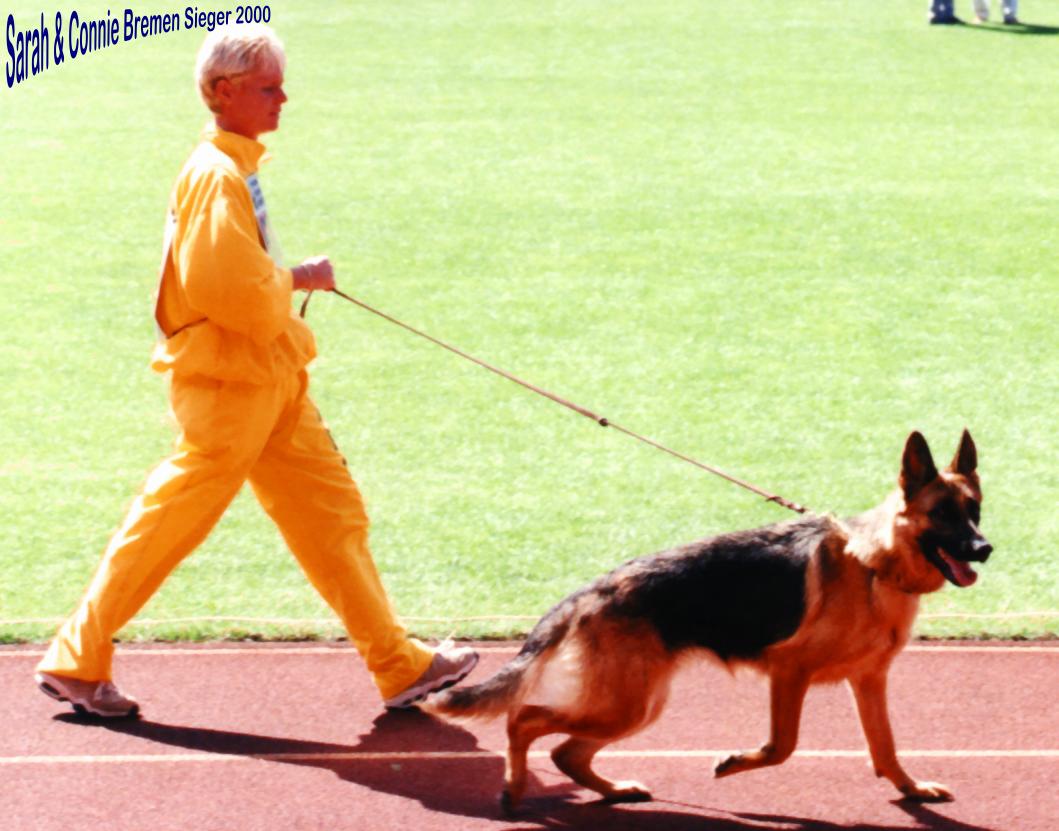 Sarah handling Connie vom Fiemereck at the Sieger Show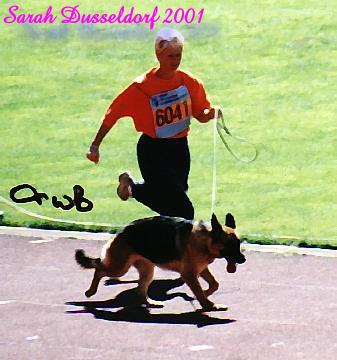 http://www.champdogs.co.uk/breeder/5975.html