TINA v KLINGENHOF imp ger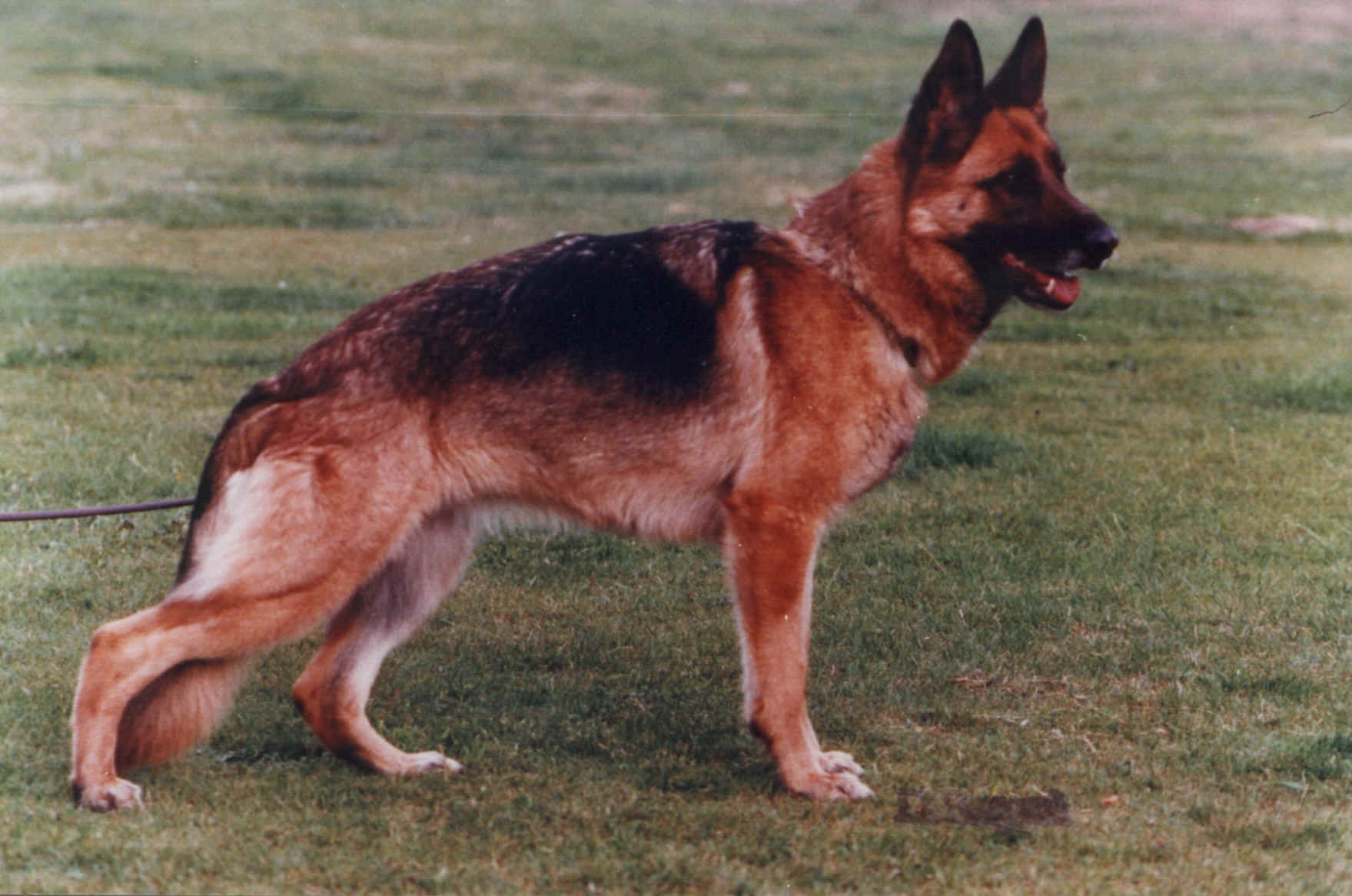 Tina imported by us in 1990 was a prolific winner when shown in Germany,in England she won at Championship level and was never beaten at open shows,gaining 8 best of breeds.
Her progeny went on to succeed both in breed, working trails, agility & obedience another legacy Tina left us on the whole her decendants hip status are well within the breed mean score.
GLENROYAL NORICA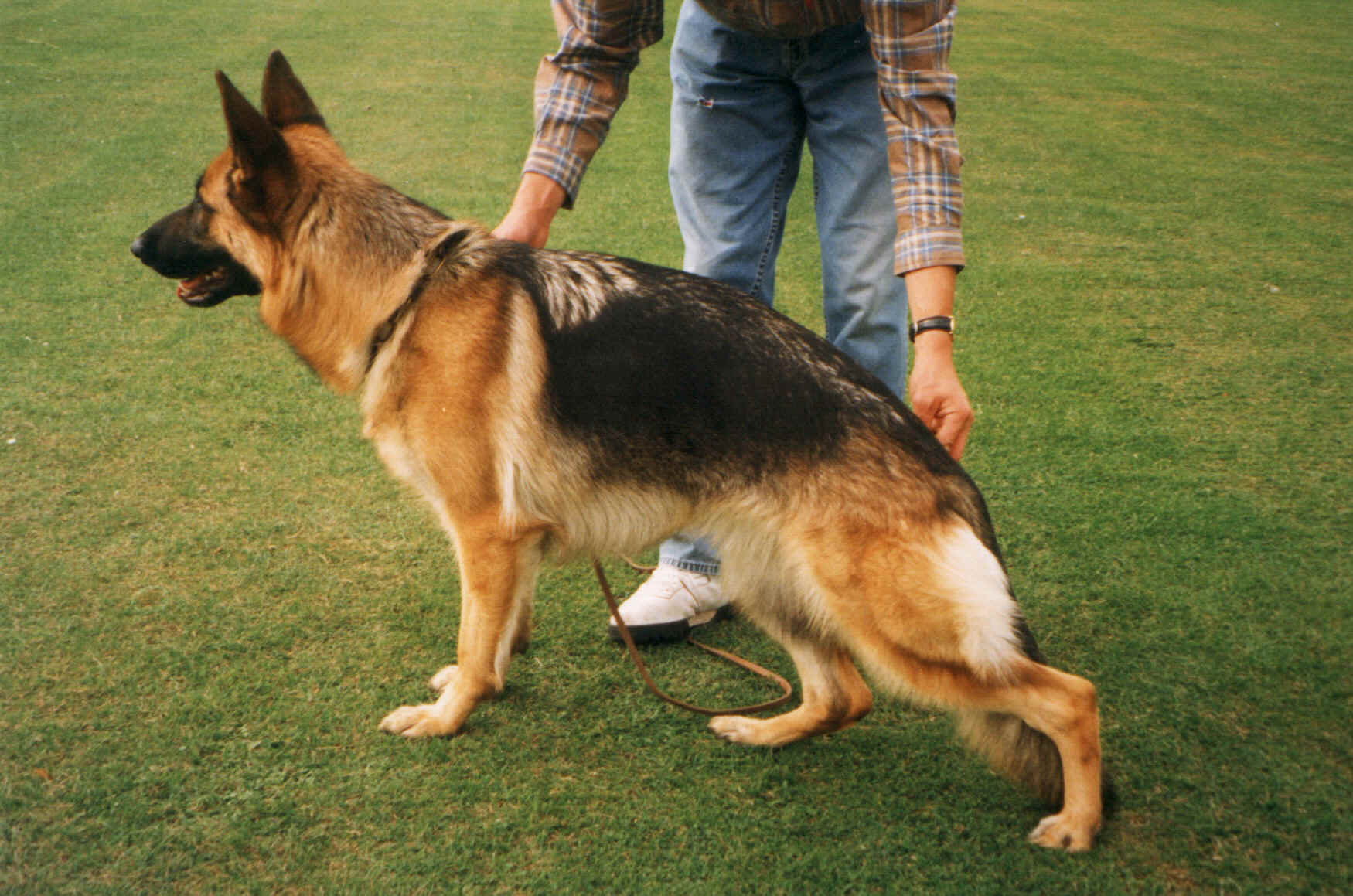 Hip Status 5-14 total 19
Norica was a prolific winner when being shown prior to taking on her maternal duties, to list but a few of her notable successes, she was Pedigree's top winning gsd puppy in 1995, she was junghund siegerin at the English sieger show under Vereins-Zuchtwart Helmut Buss, and won 3 res.ccs
GLENROYAL USTI
Hip Status 3-6 Total 9
Only ever shown once making best puppy bitch under Sammee Hunter.



lauriepcook@btopenworld.com